Welcome to Convertible Lincolns.
Where all 61-67 Lincolns, sedans and coupes are equally welcome. Convertible Lincolns performs repair and restoration from bumper to bumper. Whether it be cosmetic, engine, suspension, A/C, interior, or convertible top repair or top installation, we have you covered. Trouble shooting issues is a very important part of this repair business and the reason I love repairing these automobiles.
I'm a firm believer in improving certain parts or mild modifications. We do not specialize in custom air ride suspensions or disc brake conversions. My goal is to preserve the Lincoln Continental to its former glory when needed. I specialize in originality. So if your car is a restomod it's still welcome for typical Lincoln repair needs. I am always on the search for Lincoln's dead or alive to continue parts availability or just saving a Lincoln from the crusher.
I love to talk Lincoln. Due to the amount of Lincoln's in need of my attention I do not accept emails. Please call Convertible Lincoln's at (855)616-7867, leave a message and I'll call you back within 24 hrs. Messages are monitored by 12pm pst Mon-Fri. I look forward to speaking with you.
Mike Moreno / Owner.
Lincoln Convertibles featured on Jay Leno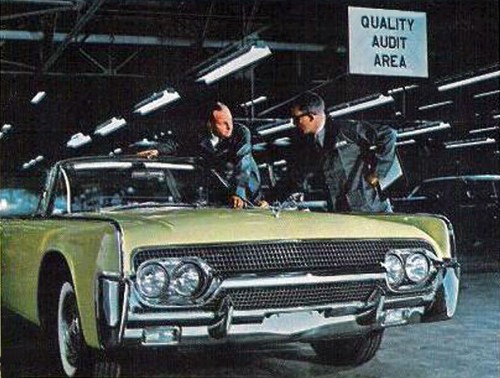 I'm happy to share my expertise on the most complex production car ever built.
Mike Moreno
The Lincoln Man on Jay Leno's Garage