Welcome to My Website!
My name is Mike Moreno and I have been dealing exclusively with 1961- 1967 Lincoln Convertibles for decades…
I mainly specialize in convertible top and power window repair and parts sales for these systems. I also have a large inventory of other parts, call with needs. Home base is Hesperia, CA and I make frequent trips around Southern CA and other areas to do "on location" repair work. See Pre Appointment Information.
Service calls are made from my service truck which has in stock EVERYTHING needed to repair these complex vehicles. You will not believe my rolling inventory and combined with my experience we can usually fix electrical problems in one day. Remember, you get to watch and help and learn about your car.
Tech advice is always free at (855) 61-67TOP.
Due to heavy call volume, please leave a brief message and we'll return your call as soon as possible.
Lincoln Convertibles featured on Jay Leno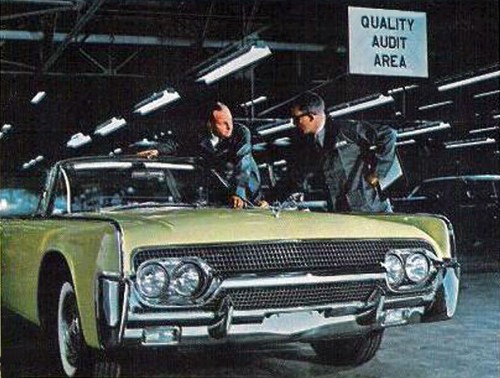 I'm happy to share my expertise on the most complex production car ever built.
Mike Moreno
The Lincoln Man on Jay Leno's Garage